FDRD Week 14, Volunteer!
Shrine Mountain Trail Maintenance
Friday 9/9/2016 9:00 AM - 3:00 PM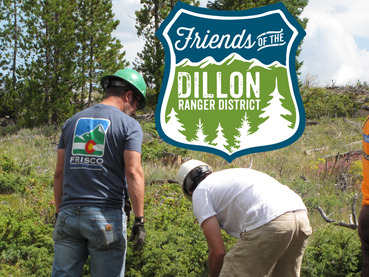 Ever been hiking up at Shrine Mountain Trail when the wildflowers are blooming? This hike might be one of the best in the county for getting that amazing summer color! Shrine Mountain Trail also boasts amazing views of the Copper Mountain Resort, and its' employees are proud to carry-on the trail maintenance efforts on this popular trail in 2016. We're hoping to knock out the turnpike project that started in 2014 on this last project. Come out to put the finishing touches on it! Shrine Mountain Trail, Vail Pass, CO
Tenderfoot Trail
Saturday 9/10/2016 9:00 AM - 3:00 PM
Come out with FDRD and the Summit County Off-Road Riders (SCORR) to carry on the efforts of new-trail construction at Tenderfoot Mountain. With 21 new miles of trail going in, we need all hands on deck. This will be a multi-use trail so anyone and everyone can get involved. Sign up today!
Summit County Landfill, Keystone, CO
2016 Town of Frisco, Fall Fest
Saturday 9/10/2016 11:00 AM - 5:00 PM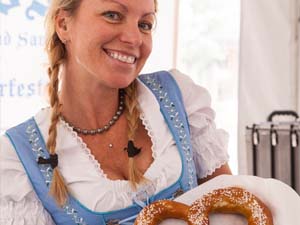 Friends of the Dillon Ranger 
benefits from all sales. Frisco is hosting Fall Fest on its charming & mellow Main Street with small plate tastings from Frisco restaurants under one tent.  Come taste the Flavors of Frisco as restaurants
showcase their signature dishes on Saturday from 11am-5pm. Peruse local and regional art. Saturday's activities will include live music with Page 6ix, a make and take art project for children and adults, face painting and other children's activities. On Saturday there will also be a beer garden featuring the classic German beer, 
Hofbräu
, and local beer from 
Backcountry Brewery
.  
Coyote Gold
 will also be on hand serving up Colorado's own "Microbrewof Margaritas."
The FDRD Storage Unit Treasures Yard Sale
FDRD is looking for volunteers to setup, sell and clean up. This fundraiser yard sale for the Friends of the Dillon Ranger District is scheduled 
for Saturday 17th AT: 8:00am.(Sunday if it rains) at the Dillon Ranger
 Station parking lot in Silverthorne across from Target. Thousands of previously-owned 
items 
will be available for sale. The items were donated by a FDRD member who obtains them from abandoned storage units in the Denver Metro Area.
Dillon Ranger Station, Silverthorne CO
A Big Thank You to the Volunteers at FDRD Farmers Market, You Made It Happen!